New York Real Estate Market Remains A Juggernaut In The First Quarter
New York Real Estate Market Remains A Juggernaut In The First Quarter
Contributor
I focus on real estate brokerage and the New York City market.
Follow
Apr 3, 2022,03:00pm EDT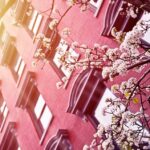 With an increase in inventory likely as April ushers in the spring market, and buyers who, in spite … [+]
 GETTY
Inventory is up. Mortgage rates are up (and climbing.) Do these indicators presage a slowdown in the white-hot New York City real estate market? Will th
e uncertainty around the ongoing Ukraine war freeze homebuyers in their tracks? How have buyers and sellers fared during the first quarter of 2022?
Sales have remained brisk throughout the first quarter, although transactions in the luxury condominium market slowed since the end of last year. The Olshan Luxury Market Report, which tracks contracts signed from week to week for $4 million and more, has shown fewer sales in excess of $15 million during February and March. And each week, amongst the ten highest priced contracts, co-ops represent one or at most two of the deals. The ultra-luxury buyer, spending $10 million or more, wants a condo, preferably newly built and hassle free. Most of the co-ops listed for prices above $10 million sell slowly, frequently taking a year or more and several price cuts before they find a buyer.
Condo vs. Co-op: Current Days on Market by Price Point 
The market has remained particularly robust in its appetite for a) smaller apartments, b) those larger units with high square footage at reasonable prices, and c) almost anything in the most popular and supply-constrained areas like Greenwich Village and Park Slope. A few examples: a postwar 4-bedroom co-op in the East 70s came on recently priced just under $3 million; it received a full price offer within 24 hours. A gracious 5 room in a prestigious postwar building in the West Village, off Fifth Avenue, also sold in a day for just under $4 million. And a tiny two-bedroom fourth floor walk-up in Boerum Hill, under 1000 square feet and well under $1 million, had so many open house visitors that the broker had to end the showing early. He received 11 offers!
After seeing declining inventory every month since last summer, March has finally witnessed a net gain in available inventory. Thus, for the first time in a year, listings new to the market have exceeded those either put into contract or removed from the "Active" category. This is a significant shift as the market moves into spring. Listings usually tick up in April, September, and January, but during the past year, the market has seen disappointingly small gains in available property, leading to the current demand/supply imbalance. Perhaps, as the second quarter begins, the market will see adequate supply coming to market, enabling buyers to find the homes they look to purchase before interest rates rise again. The Federal Reserve has indicated that, in its push to curb inflation, it will likely raise rates at every one of its subsequent meetings during 2022.