About Us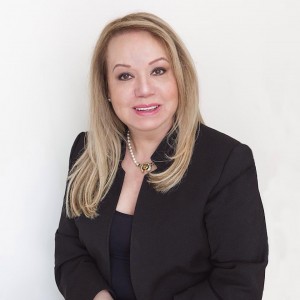 endy Jackson, Associate Broker- Senior Vice President of International Sales at Nest Seekers International, has been leaving a mark on the New York real estate scene for over 10 years. While Jackson has years of experience in the Manhattan real estate market, her success reaches far beyond the streets of New York City. She currently has over $250 million in sales of properties both in the New York and international markets. Jackson's experience and undeniable international success has granted her a consistent position among the top 10 producers at Nest Seekers International.
The driving force behind Jackson's success is undeniably her understanding of discretion when it comes to working with prominent buyers. Wendy Jackson has managed to create such a successful name for her self as she works to maintain a very high level of confidentiality. While Jackson and her partner work with well-known figures from all over the world, and are selling them some of the most expensive properties in New York; the general public rarely knows many details of these sales. This is how her clients prefer it. She highly values her client's privacy and knows that discretion is of the utmost importance when you are working with the world's wealthiest; and this is how Jackson has risen to the top of her field.
Jackson makes up one half of the Jackson-Lieblein Team, a New York real estate power pairing that have been selling luxury properties in the Manhattan and international markets. She and her partner Ben Lieblein been accumulating sales both domestically and abroad, and have left behind an impressive trail of cash offers in their wake. Jackson's latest feat; an early April sale of an over $11 Million co-op on Park Avenue that the power broker managed to get a full cash offer for after the home was on the market for just a couple of hours. In five days, Jackson executed a full contract for the sale. Her latest accomplishment isn't the only sale under Jackson's belt. The savvy broker currently has several high-end cash sales under contract. With sales like this under her belt and her ambitious attempts to place people not only in luxury buildings but within a luxury lifestyle, there seems to be no stopping Jackson's success.
While Jackson continues to help some of the world's most influential individuals buy luxury homes around the world; most people will hear very little about the well-know clients she works with. This is because Jackson's success in the New York market has been built off her respect for client privacy. It is this respect that has helped Jackson be the successful figure she is today and what will help her continue to be one of the most prosperous brokers in all of New York.