Equestrian \ Sporting Estate offer for Sale, Waynesboro, PA
Old Rt. 16
Waynesboro, PA
PROPERTY DETAILS
Property Type:
Equestrian Farm
Description:
Major  price reduction
$1,000,000. … this is your time.
lets make a deal now. 
Long Meadow Acres
Waynesboro, Pennsylvania
 A 135-Acres Equestrian Estate & Working Farm
At an elevation 1000 feet above sea level it offers a panoramic 40 mil views of the Cumberland Valley, the landscape has been meticulously cared for and refined for over 100 years.  It's a mixture of mature hardwood forest, pasture and a stunning variety of ornamental trees throughout the interior of the property.
In addition to its spectacular landscape, Long Meadow Acres has; 4 residential houses; A main residence of 8,300sq.ft Custom-built. Three additional houses – 3,600 – 2,038 – 1,608 sq. ft.),  2 small cabins, a swimming pool, tennis court, rifle range, 12 stall horse stables and 6 pastures encompassing 50 acres.  Excellent whitetail deer and turkey hunting on property, and multiple farm buildings.
Long Meadow Acres is well suited for multiple uses:
– Family Compound, Equestrian Estate, Sporting Estate, Working Farm
– Additional Residence for a Foreign Consulate
– Corporate, Alumni or Religious Retreat
– Spa/Rehabilitation or Bed and Breakfast
– Event/Wedding Facility
– Private Club, Shooting Preserve, Golf Course, Sporting Clays
– Development into Smaller Estates
Long Meadow Acres is centrally located:
.3:40 hours by car from New York City 
. 15 miles from Camp David, MD.
. 90 minutes by car from both Baltimore and Washington DC.
 .45 minutes by car from Harrisburg PA and Frederick MD.
. 15 Minutes by Car to Historic Gettysburg PA.
 If you are flying by private airplane into the area the Hagerstown MD Municipal Airport is 30 minutes away by car.
Despite its close proximity to these major cities when you arrive at Long Meadow Acres you have a true sense of seclusion.
Long Meadow Acres is a working farm with approximately 50 acres of pasture, a 12 stall stable and numerous additional farm buildings including a cattle shed, chicken coop and hog run.
"A tremendous opportunity to own a property that could not be
recreated in one lifetime"
YOUR AGENT FOR THIS LISTING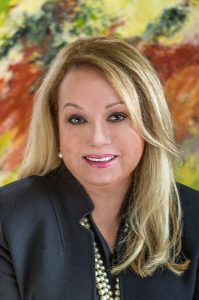 WENDY JACKSON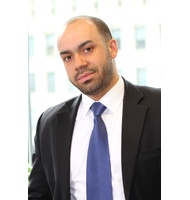 BEN LIEBLEIN