Fabulous Duplex PH in Puente Romano Marbella
PROPERTY DETAILS
Property Type:
Beach Front Property
Exterior Area:
211 sq. meters
Date Available:
August 1, 2023
Description:
Experience the epitome of beachfront luxury at Penthouse One, an extraordinary property within Marbella's prestigious Puente Romano Resort on the Golden Mile. This opulent duplex apartment offers a seamless blend of indoor and outdoor living, creating a resort-style ambiance perfect for relaxation and entertainment. With its expansive terraces and breathtaking sea views, you can savor the Mediterranean climate and culinary delights in the outdoor cooking area.
With meticulous attention to detail in design and furnishings, Penthouse One boasts six en-suite bedrooms, each exuding elegance, and style. The state-of-the-art kitchen, equipped with high-quality Gaggenau appliances, is a culinary haven, while the dining area offers unforgettable sea views for a memorable dining experience.
The main living level showcases four spacious en-suite bedrooms with stunning sea or mountain views, creating a sense of serenity and natural beauty. A private lift or staircase leads to the luxurious master suite, featuring his-and-hers walk-in closets and bathrooms, providing a serene sanctuary with panoramic Mediterranean views.
Beyond the apartment, Penthouse One grants access to 5-star modern facilities, including a well-equipped gymnasium and a heated pool with a resistance swimming apparatus. The vast terrace space invites you to bask in the beauty of sunrises and sunsets, offering unforgettable moments of tranquility.
Unmatched in beauty and desirability within the Puente Romano area, Penthouse One stands as a truly exceptional property.
YOUR AGENT FOR THIS LISTING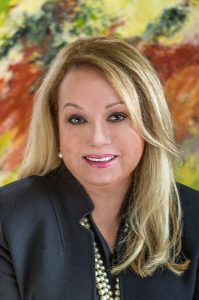 WENDY JACKSON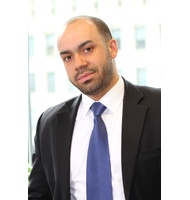 BEN LIEBLEIN