BARCELONA SPECTACULAR VILLA |W-Elevator for Sale
159 Carretera de Sarrià a Vallvidrera
Barcelona
Spain
PROPERTY DETAILS
Exterior Area:
41000 sq. meters
Description:
Spectacular Villa for Sale in a Unique Elevated Location in Barcelonas
The house, known as Villa Paula, was designed by the renowned architect Jerome Granell i Manresa in 1912. It is a listed building with a degree of protection that involves keeping the original façade and the unique architectural elements of the building
The house has been beautifully renovated whilst maintaining many of its original features, including marble and mosaic tile flooring, high ceilings with mouldings and beautiful stained glass windows and Wine cellar.
The property is set on a large plot of 41, 000m2 making it one of the largest privately-owned plots in Barcelona.
Outside you will find fantastic terraces and gardens with several chill-out zones, a gas BBQ kitchen adjacent to the pool, all of which offer breathtaking views over the city.
There is a large deck with a stunning infinity Pool enjoying a great views over the city and the sea.
Features
Property Type: House/Villa
8 Bedrooms, 8.5 Bathrooms
Size: 762m2 + 2 outbuildings of 140m2 Combined
Plot size: 41,000m2
Extended and renovated Modernista house
Unique location overlooking Barcelona and the Mediterranean
Infinity pool
Original features including stained glass windows and mosaic tiled flooring
Spa area – Gym
Catalan vaulted ceilings with mouldings
Tower room with spectacular 360 degree views
Wooden flooring
Elevator
Independently zoned HVAC
Underfloor "Radiant heating"
Built-in wardrobes
2 independent alarm systems with camera (interior/exterior)
Storage room
LED lighting throughout
Two-car garage and workshop
Large cistern and water reclaim/re-use system
NOTE: Maintenance is 24,000 Euros PER YEAR RE Taxes 800.00 Euros PER YEAR
YOUR AGENT FOR THIS LISTING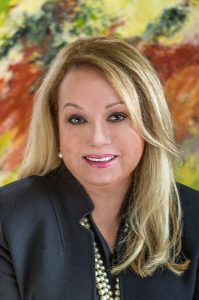 WENDY JACKSON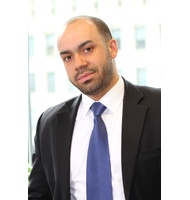 BEN LIEBLEIN