Santo Domingo, Anacaona 27, Residence # 27
27 C/ Anacaona
Santo Domingo
Dominican Republic
PROPERTY DETAILS
Date Available:
November 21, 2019
Description:
ANACAONA 27 is the newest unparalleled EXCLUSIVE LUXURY 40-story register green condominium building.  This impressive Avant-guard tower ushers in a new era in Santo Domingo.  Only 52 apartments with the finest finishes featuring marble floors throughout, solid hardwood doors, kitchens imported from Italy with white quartz countertops and backsplash, high impact windows and marble bathrooms.  The building is also fully equipped with WIFI throughout, including the common areas.
Service Floor: Garage, Delivery Entrance, Security Office
Floor 2nd: Main Lobby with Doorman and Concierge.
Floor 3rd: Business Center, Conference Room, Kitchen, Bathroom, Management Office
Floor 4th: Mediation Room (Capacity of 40 Guests)/ w/ bathroom, Private Office w/ bathroom
Floor 5th: Full amenity floor: Spa, Gym, Jacuzzi, 2 Infinity Pool adult and children, Hair Salon, Cinema Room, Party Room, ½ Basketball Court, Children's Day Care Center, Outdoor Walking Track,
Floors 7th to 26th: Two (2) Residences per floors, approx. 600 m2 each with 4 garages.
Floors 27th – 37th:  Full Floor Residences per floors, approx. 1,200 m2  each unit with 6 garages.
Floors 38th – 40th:  One (1) Triplex Pent House Residence, approx.3,200 m2 with 10 garages
A NEW LIFESTYLE awaits the discerning buyer at this stunning Award Winning* luxury condominium with extraordinary well-appointed amenities.  Conveniently located in the prime exclusive and renowned residential area on Anacaona Avenue, just in front of Mirador Sur Park, and minutes away to the FIRST CITY OF THE AMERICAS, the old colonial town of Santo Domingo where history lives in every stone.  You are moments from the First Cathedral of the Americas, museums, art galleries, shops, fine restaurants, sidewalk cafes and much more.
Only 45 minutes from the "Las Americas International Airport", 3h 20m from New York, Kennedy Airport and 2h 10m from Miami International Airport.
*Winner of the 2015 Macael International Award.
1 Residence Per Floor
4 bedrooms
4.5 Marble bathrooms
Master Bedroom

Marble Master bathroom
2 Large Walk In Closets (His & Her)
Massage Room
Gym
Terrace w/ Jacuzzi

Private Elevator Opens to private Vestibule
Entrance Foyer
2 Family Rooms
2 Living Rooms
Library/Office
Laundry Room
2 Kitchen

Master Kitchen
Hot Kitchen

Butler's Pantry
Breakfast Area
Formal Dining Room
Wine Cellar
Staff Quarter
Service Entrance
6  Garages
13- Available Units
13-E
13
3 BR
3.5 baths
602 M²
$2,048,200
16-W
11
3 BR
3.5 baths
586 M²
$2,150,500
17-E
17
3 BR
3.5 baths
603 M²
$2,244,200
23-W
23
3 BR
3.5 baths
607 M²
$2,458,500
25-W
25
3 BR
3.5 baths
597 M²
$2,546,500
26-W
26
3 BR
3.5 baths
597 M²
$2,590,500
29
29
4 BR
4.5 baths
1195 M²
$4,477,000
30
30
4 BR
4.5 baths
1195 M²
$4,517,000
31
34
4 BR
4.5 baths
1196 M²
$4,557,000
33
34
4 BR
4.5 baths
1196 M²
$4,637,000
35
35
4 BR
4.5 baths
1199 M²
$4,717,000
PH
38
 
 
3200 M²
$15,000,000
YOUR AGENT FOR THIS LISTING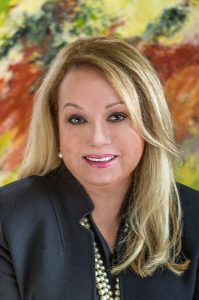 WENDY JACKSON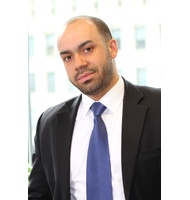 BEN LIEBLEIN