A New City From Scratch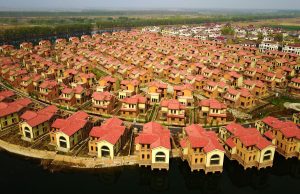 A note to all the Big League Investors: China is building an ECOCITY south of Beijing called Xiongan New Area. If you are about to quote the misfired $91 Billion Caofeidian City then consider this; a new international airport is approved to be built between Xiongan and Beijing. Moreover, a planned new rail line will limit commuting there to an hour. All in all $290 Billion of public and private investment over next 15 years is projected for this grand project.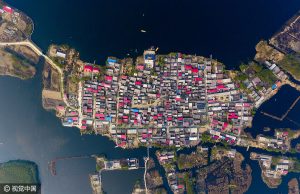 Xiongan City's approval comes at a time when the cramped capital is fancying relocating businesses and nearly two Million people to a relatively nearby proximity. However, building a city from scratch will require enormous amounts of cement, glass, and steel. Given that more than 30 government-owned firms, together with Metallurgical Corp. of China, and China Railway Construction have pledged involvement.  Additionally, China Shipbuilding Industry Corp. has reportedly claimed to shift its headquarters to the Xiongan New Area.
However, skepticism is running abound about ECOCITY replicating the historical successes of Shenzhen and Pudong. Officially, Xiongan is the 19th National New Area announced by Beijing. Since 2011 the trend of more such areas has gathered pace, and after Xiongan, more will follow. However, while few have been successful, others have ended up being ghost cities. Therefore, despite tall claims by the Government, the success of Xiongan New Area is not guaranteed.
Moreover, unlike Shenzhen and Pudong, Xiongan faces firm opposition: 11 free-trade zones, and 18 other national new areas as well as a galaxy of hundreds of other zones. Additionally, Pudong and Shenzhen are close to old Shanghai and Hong Kong, but Xiongan is in an inland area. Now, that most of China is an open field, it will not be a walk in the park for Beijing to make Xiongan a city extraordinaire.
Notwithstanding above, the Chinese government is pinning hopes on Xiongan New Area being the nucleus for innovation and a cluster for high-tech industries. For that to become a reality, the state has promised dedicated traffic management, water conservation, and energy, ecology, and public services projects.