La verbena de la Paloma
There is a lot to see and do in Madrid in July! 
The director Oscar Cabañas has recovered the libretto by Ricardo de la Vega and the music of Tomás Bretón to return to the stage the most international of the zarzuela operettas," La verbena de la Paloma.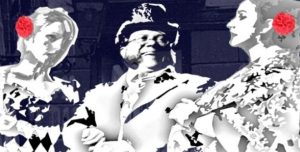 The action takes place in one of Madrid's most popular districts in 1894, the date when it first opened, during the festivity of the "Virgen de 
La Paloma". But Julián is in no mood to celebrate because he suspects that Susana, his girlfriend, does not want to go to the celebration with him so that she can go with a lover instead. Susana, who is fed up with Julián's constant jealousy, decides to accept the overtures of Don Hilarión. This leads to numerous imbroglios between the characters.
Portrayed on the big screen on three occasions, this far-fetched story contains some magnificent musical numbers, such as Una morena y una rubia and the classic ¿Dónde vas con mantón de Manila?, which on this occasion are being performed by members of the Ditirámbak company.
Creative Team:
Musical author and libretto – Tomas Bretón and Ricardo de la Vega
Adapted and directed by – Oscar Cabañas
Company – Ditirámbak Company
Tickets start at € 12 and are available here. 
A complete calendar of July's events all over the city can be found at What's On Madrid! 
Source: Es Madrid