Impressive Private State – Ballingarry, County Limerick, Ireland
Ballingarry, Limerick
Ireland
PROPERTY DETAILS
Property Type:
Manor House
Date Available:
May 13, 2015
Description:
OFFERED FOR SALE on 17 acres approx. with up to 37 acres available. Close to the charming village of Ballingarry and only 34 miles/55 km from Shannon airport, with further international airports at Dublin and Cork.
Principal House (c. 8,000 sq.ft.), Manager's House, Staff Apartment, Folly cottage, all weather tennis court, swimming pool, courtyard stabling, grazing paddocks
Built in 1853, Ballyneale House combines total seclusion with a well-connected location, midway between Newcastle west and Charleville. Rolling lawns slope softly away from the house to an ornamental lake with its own island, while elsewhere within the glorious grounds, elegant formal gardens are waiting to be discovered. The mansion house itself is just as exceptional. A distinguished five-bay front with an attractive stone façade and projecting two storey wings with elliptical arches is perfectly balanced. A southerly aspect combined with a raised ground floor affords elevated views and superb natural light.
Elegant formal gardens surround the house and are very much a feature of this property. Manicured lawns gently slope from the front of the house to an ornamental lake with its own island and link to pleasure pathways that circle the grounds, crossing an oriental style timber foot bridge at one point, to take-in the gravelled drive, flanked by mature trees and under-planted with a profusion of spring bulbs. An orchard with fruiting trees, an impressive productive kitchen garden, an attractive stone courtyard with stabling and coach houses complete the loop at a secret garden with swimming pool and sun terrace, facing south and west. Among the highlights of the walk is a rose garden with brick lined paths, a carefully planted spring garden, hard tennis court with viewing pavilion, a formal Long Pond, and a sunken garden. Wider walks can encompass the hazel nuttery and the exotic Palais des Poulets.
The sporting facilities within the immediate pleasure grounds of the mansion house are quite enough to excite any sporting enthusiast, with a tennis court, croquet lawn, swimming pool and pleasure walks but there is more, both within the wider grounds and in the immediate local area. An outer court yard comprises a stone range of 10 large stables under an attractive slate roof. Hunting in the immediate area includes the renowned Limerick Foxhunt and the Stonehall Harriers, with the Scarteen, Duhallow and Tipperary hunts all within easy boxing distance. There is excellent racing nearby at Limerick, Mallow and Tipperary racecourses and an extensive point to-point calendar locally.
Golf enthusiasts are well catered for with the The Irish Open having been hosted nearby on the Trent Jones designed golf course at Adare, with many other noted and championship courses within easy driving distance. Close to hand there is some excellent salmon fishing, pheasant shooting and good rough shooting, hill walking in the scenic Ballyhoura mountains and sailing on the Shannon Estuary. There are also fine sandy beaches along the Atlantic coast within 1 hours drive.
YOUR AGENT FOR THIS LISTING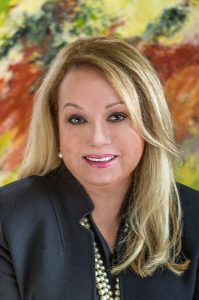 WENDY JACKSON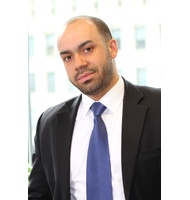 BEN LIEBLEIN