Covid brings out hundreds of Galician country houses, now for sale
The pandemic directed the eyes of the wealthiest buyers to Galicia. A land in which singular buildings and manor houses abound, the fashionable property among the bulkiest portfolios.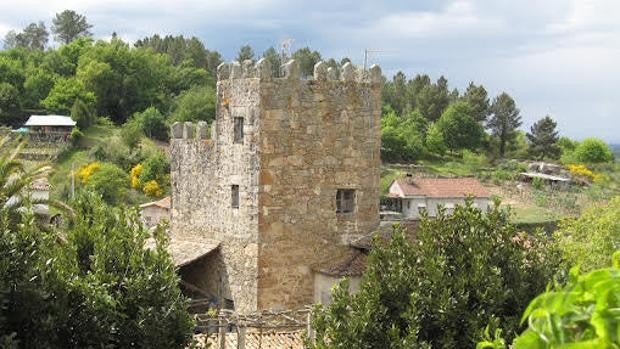 Galicia is in fashion and the most exclusive real estate agencies know it. In this Atlantic corner where tradition takes the shape of a country house, it is possible to find unique properties with a very affordable final sale price, which in recent years has become an attraction for wealthier buyers. Although the profile is varied, those interested have in common large current accounts and a love for the singular. "They are looking for coats of arms, buildings with stone and history, and in Galicia we have everything," explains Elvira Fafián, in charge of the real estate agency Aldeasabandonadas. In the last few months alone, this company has sold three stately manor houses, all in the province of Orense. It is one of the effects of the pandemic. "There are many more calls to get information because people, from the age of 35, want to make a change, the confinement affected it," he says to explain the increase in demand, and also in supply. "There are more properties for sale because many inheritances are emerging due to the Covid issue and due to deaths that have occurred," they detect from the sector.
The spokesman for the Lucas Fox Galicia real estate company, which has been established in the community for four years, points out that its main clients are Dutch, German, American, and French in search of prime real estate. Or what is the same, willing to pay several million euros for exclusive properties? "What they want, above all, is a stately manor that they can later update and reform to their liking," they explain from the agency, which clarifies that being by the sea is a plus. In the case of the international client, the country homes become a second residence in a community where they arrive attracted by "the tranquility and a climate that is changing". "Here it is not the heat of the south, but it is good weather for them. In addition, there are not too many tourists and prices can be half what, for example, in Catalonia, "they say. In the case of national buyers, it is above all businessmen from Madrid whose aim is to have a high-standing base of operations in the community.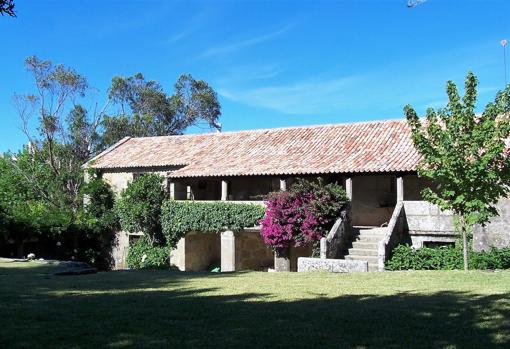 According to the latest report from the Galician Federation of Real Estate Companies (Fegein), there are currently 250 country houses for sale in the Galician community, fifty more than a year before. And that without taking into account that the most exclusive properties —above two million euros— are not usually advertised and that some, even, "are only in the client portfolio of real estate consultants or are sold from law firms, especially from Madrid. It could be the case of the 18th-century country house that Marta Ortega bought last summer in Cambre, an architectural jewel with outstanding gardens and a lagoon that is not unique in Galicia. The treasures that this land hides in the form of a manor house – some of up to five million euros – attract the international public, "American, Venezuelan, Argentine, Swiss, German businessmen…". Some are looking for a new location in which to settle, a return to their origins, others an investment, but all have in common the «demand» and, from time to time, «the whim» for which they fall in love with a certain property. "There are consultations, there is local and foreign interest and we must take advantage of it to recover the jewel in the crown of our architectural heritage," explains the president of a Fegein, Benito Iglesias, who is firmly committed to the rehabilitation of this type of building, many of which are in a dilapidated state.
Iglesias's words speak of the reality of this type of property, a dream for buyers that can turn into a nightmare without a well-advised purchase. "Many of these BIC manors are too heavy a bureaucratic, fiscal, and economic burden for most of their owners and heirs, since many of their owners are already in second or third generations, with the difficulty that this represents for their commercialization and rehabilitation. », they explain from the Fegein, which has been requesting for years that the administrative obstacles be lightened. "Anomalies must be corrected such as the minimum waiting time for a municipal building license, which in Galicia as a whole exceeds 15 months, and let's not talk about Heritage, its absurd and incoherent rigidity and more at the moment," they reproach. His complaints connect with those of Fafián, who struggled in the process of buying and selling manors in Galicia. «It can take from six months to a year and a normal real estate company cannot take that long to execute a sale because it needs liquidity. In our case, we advise for free as soon as the sale begins to be negotiated. They are procedures that do not oblige anything. You have to be very professional", he adds to account for the peculiarities of a type of transaction that is on the rise. At Lucas Fox Galicia they are also well aware of the particularities of sales in which there are often several heirs involved. «Sometimes one wants to put a price 'x' and another a different one. We had a case of a country house that they wanted to sell for 5 million when its market value was 2.5", they reveal.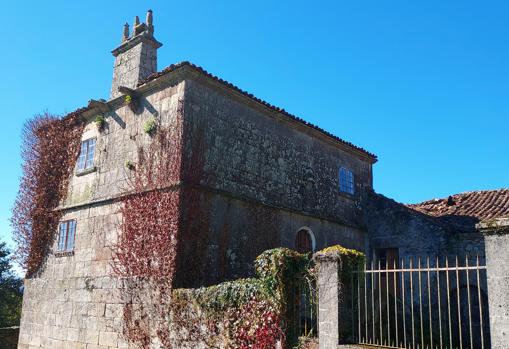 Without losing sight of the purchase of the Inditex heiress, Iglesias is clear: «I applaud the purchase of the Pazo de Cambre. He could have chosen to buy a building land wherever he wanted and build the mansion he wanted. But he opted for the purchase of a Galician country house, valuing our heritage and placing Galicia as a reference on the map for all those foreign people or investors who have capital».
Dozens of Sales
Taking into account the statistics of this type of operation, last year more than a dozen transactions of this nature were formalized in the Community, where the most sought-after buildings are those in the Ribeira Sacra area (between the provinces of Lugo and Orense) and on the coast of the provinces of La Coruña and Pontevedra. This is the case of a castle located in the A Coruña estuary that is sold for one and a half million euros, of a country house valued at 550,000 euros in A Mariña, Lugo, or another built-in Baiona with a sale tag of 2,700,000 euros. There is no limit to a unique and finite type of construction that has become the main real estate claim for the most exclusive portfolios, eager to settle in Galician land.
Source: abc.es | Patricia Abet | Originalmente en Español