LUXURY HOUSES in ZAKYNTHOS ISLAND, GREECE
Description:
GREAT VALUE…PRICE NEGOTIABLE…CALL NOW
LUXURY COMPLEX, 12 LUXURY SEA VIEW VILLAS FOR SALE
UNIT C2 SOLD…….
Luxury Houses is a fantastic complex of 12 luxury villa homes, all houses and rooms have 200 degrees uninterrupted Sea View, built on the breathtaking island of Zakynthos, Greece. It is located in the supreme location of Tsilivi village, on the top of a low green hill, 25m from sea level.
Distance from the sandy beach: 400 m, 5 min walking. Distance from main town is 4 km, from the general hospital 4 km and from the International Airport 8 km. In a small walking distance from the complex there are Dispensary, Pharmacy, Super Market and Bakery.
The project is a pioneer at the forefront of architectural design for its unique construction and state of the art materials, which will provide only a luxurious quality of life for all.
The design is such so all houses have ample sea view and each one doesn't see the other.
Land 1857 m2. Building 1340 m2 in 2 floors + 290 m2 Closed Packing = 1630 m2.
The buildings cover the 43% (760m2) of the property land.
Each house has extra spaces of covered parking (25m2), heating system/boiler (5m2) and storage (5m2).
The complex consists of 4 separate buildings, offering a total of 12 villas, of 2 story houses.
The 4 houses are 2 floor split- level type, the 7 houses are 2 story and 1 house 3 floors.
All houses have and WC.
All bathrooms have Jacuzzi.
For the houses not having Swimming Pool, outdoor SPA is optional.
Quality Standards
All houses have a complete sound and heat insulation by using the latest and best material in the global market, Izitherm.
Top quality concrete and bricks. No.1 quality of famous Greek marbles (Polymilos).
Italian "Marazzi" floor granite tiles. High quality Italian Kitchens.
Each house is independent with respect to its building, its land, its entrance, its garden, its electricity, its central heating system (boiler room), its water supply, its spare concrete water tank, its storage room, its covered parking spot and the one resident is not bothering/seeing the other.
The whole complex is connected with the town's central sewage system.
YOUR AGENT FOR THIS LISTING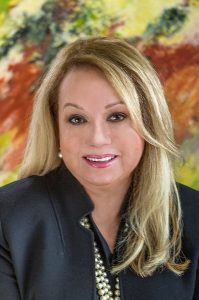 WENDY JACKSON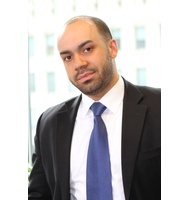 BEN LIEBLEIN