Christmas at Rolf's German-French Restaurant NYC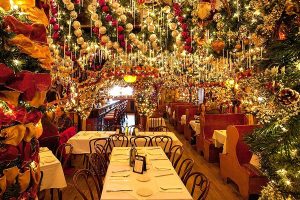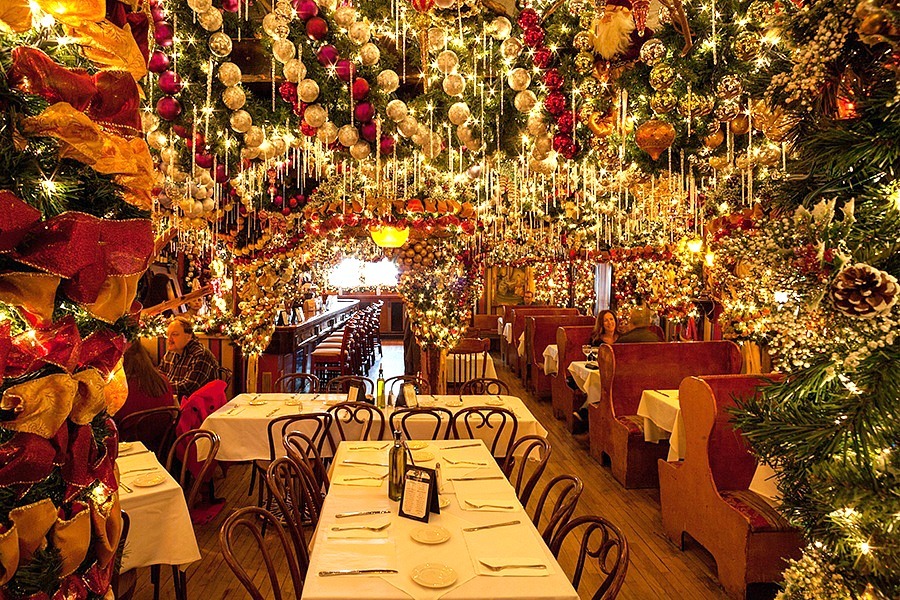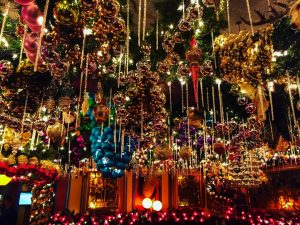 This New York City Bar Spends $60,000 Every Year on Christmas Decorations
Which makes total sense once you hear there are 15,000 ornaments inside — a true sight to behold.
During the holidays, the inside of Rolf's German Restaurant in New York City looks a little bit like a tornado whipped through Santa's factory and left every Christmas decoration that exists inside. That's because the famous watering hole gets totally decked out in100,000 lights, 15,000 ornaments, thousand of icicles, and about 800 dolls (yes, you read that right) each year.
According to the restaurant manager, Suhul Uddin, the tradition started with the previous owner. But he says the decorations get more elaborate every year and currently costs the restaurant between $60,000 and $65,000 annually — and it takes six men working overnight for six weeks to hang all of the elaborate decor.
Which is why it's a good thing Rolf's doesn't just celebrate a 25-day season: The restaurant gets a head start and starts decorating in September — and they keep it festive until April. Meaning if you can't get a spot at the popular destination during Christmastime (the line to get in often wraps around the corner) you can catch it during the spring.
French * German. French as in Alsace, and   German as in Bavaria.Alsace has been much disputed by Germany and France. Even located in France for most of its history, is more reminiscent of the Black Forest across the Rhine River. Alsatian cuisine by overwhelming presence of pork, goose fat, duck, choucroute with sauerkraut, sausages, chicken, and trout gives a distinctive flavor. The romance between Alsatian and Bavarian Cuisine is indisputable.
https://www.housebeautiful.com/entertaining/holidays-celebrations/a5032/rolfs-german-restaurant-christmas-decorations/
Rolf's Restaurant is located in Manhattan in Gramercy Park
at 22nd Street and 3rd Avenue
The address: 281 Third Avenue, New York, N.Y. 10010
☎ Phone 212-477-4750 and ☏ 212-473-8718
 Christmas decoration will be on the display until the end of May.